In 2006, after years of experience in Italy and abroad in the field of industrial instrumentation, Alessandro Procoli founded Automazioni Misure & Controlli s.r.l (AM&C), a company specialized in the production of pressure and temperature gauges.
AM&C has been one of the largest producers and distributors in Italy for measuring instruments for more than a decade.


OUR STRENGTHS ARE:
The quality of our pressure gauges and thermometers that are produced in our laboratories by qualified technicians.
The speed in processing orders thanks to a well-stocked warehouse of already finished products.
The know-how of our specialized technicians that allows the production of instruments that adapt to different needs.
The production of dials with scales on request for pressure gauges and thermometers.
The production of pressure gauges and thermometers that meet the Atex standards.
The release on request of a calibration report with ACCREDIA traceability for thermometers and pressure gauges.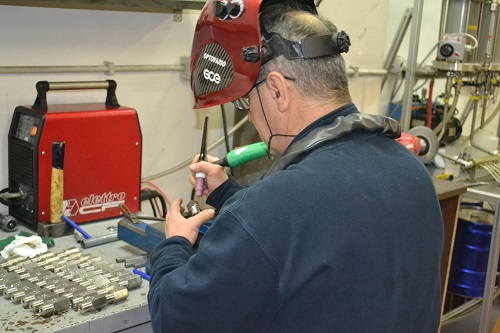 Our experienced and qualified technicians are able to meet every specific requirement of our customers through product customization.
BELOW THE WIDE RANGE OF PRESSURE GAUGES, THERMOMETERS AND MEASURING INSTRUMENTS:
Industrial pressure gauges,
Test pressure gauges,
Differential pressure gauges,
Pressure transmitters,
Pressure data loggers,
Industrial bimetal thermometers,
Oven thermometers,
Tank thermometers,
Digital thermometers,
Infrared thermometers,
Temperature data loggers,
Thermocouples and Thermoresistances,
Hygrometers,
Air Flow Meters,
Light meters,
Tachometers,
CO/CO2 Meters.
Automazioni Misure & Controlli is located in Rome, Via Pietro l'Eremita 3.
You can contact us by phone: +39.06.44 20 21 85
Or by email: This email address is being protected from spambots. You need JavaScript enabled to view it.